Rockets Beat Warriors But So What?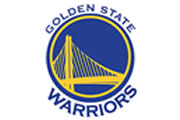 So Kevin Durant sat back and waited until after the buzzer to get off a jumper from the baseline. So it would have won the season-opener for Golden State. So the Rockets' summer reconfiguring themselves for the sole purpose of challenging the Warriors paid off with a narrow but satisfying 122-121 win.
So what?
Golden State was and still is exactly what the Rockets' own general manager, Daryl Morey, said they are: "maybe the best team in NBA history." Ok, that may be a little bit of hyperbole, but it could be argued quite convincingly by someone only partially familiar with the modern NBA landscape that there are more teams with more good players playing today than at any point in the league's history. That's a bold statement, but let's take a few factors into consideration before we all start heralding Houston as the team to beat this year.
First of all, the Warriors had plenty of reasons (not excuses – well, maybe they are excuses) for not performing up to their level/enabling the Rockets to play up. Andre Iguodala, the team's off-the-bench ace-in-the-hole was unavailable due to an injury, as was Draymond Green after the fourth quarter. The Warriors had just come back from their annual publicity stunt…I mean trip…to China in which they played two preseason games against the Minnesota Timberwolves (who aren't so much abysmal as they are very young this year), and they did just have huge golden, diamond-encrusted championship rings placed on their fingers prior to the game.
Pretty much everything after being awarded that much bling is a letdown, and that proved to be the case for Golden State on Tuesday night, even if Houston did play well to claw the way back from a 15-point deficit. Basically, don't call it a Warriors choke, but don't call it a masterstroke for the Rockets either. Chris Paul, for one, wasn't exactly bullish on Houston's chances, telling ESPN that "this game will mean absolutely nothing for [Golden State] come April."
Then again, Paul DID have an uncharacteristically bad night on offense, scoring just four points after going 2-for-9 from the floor. Paul, like the rest of his team mates, has a reason – maybe – for his poor showing, hurting his leg somewhere during the proceedings, though he did manage to nab eight rebounds, contribute 11 assists and snatch a brace of steals on defense.
We've been down on Houston's performance so far, but that doesn't mean the Rockets won't be any good in the '17-'18 season – far from it! The Warriors might be the sportsbooks' darlings (for now), with futures odds of -150 to win the 2018 NBA Championship available for interested bettors over at Bovada.lv, but the Spurs, who are sure to have an explosive offensive presence, are entirely underrated at the legal sports betting site, listing with odds of +1,200. As Rockets leading man James Harden so aptly said to reporters post-game, "we've got a chance."
Harden and Paul will lead the way on Houston's offensive front, but the real key for any long-lasting success is whether or not they can get the team as a whole to step up on defense too. If nothing else was achieved in the game on Tuesday night, holding the Warriors, famous as offensive powerhouses of the modern era, to 20 points in the fourth period is good indication that the Rockets are up to the task.
All told,SportsBetting California.com thinks this is shaping up to be a particularly interesting rivalry, and one that certainly has the potential to disrupt the "Golden State/Cleveland again" narrative that had been brewing since before the pre-season. Basically, it isn't that all bets are off, it's just that there could be somebody else in upper echelons of the NBA hierarchy worth betting out other than the Warriors this year.
Best California Sports Betting Sites - 100% Trusted + Safe
| | | | | |
| --- | --- | --- | --- | --- |
| | | 50% Up To $250 | VISA + Wire Transfer | |
| | | 50% Up To $1,000 | VISA, Bitcoin, Cash Wire | |
| | | 50% New Member Bonus! | VISA, Bitcoin | |
| | | 100% Up To $300 | VISA, Bitcoin | |
| | | 50% Up To $1,000 | Bitcoin, Wire Xfer, VISA | |