Teams That Can Challenge Golden State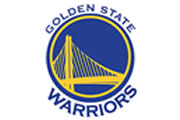 The Golden State Warriors stand virtually unopposed to win their second NBA Championship in as many years, but there are a few teams that could – just – pose a threat.
First things first though, a little background on just why Golden State (which legal online sportsbook Bovada.lv lists as the -160 favorites even before the beginning of the season) looks so likely to repeat as the 2018 champs. The Warriors had a best-in-the-NBA record of 67 wins, 15 losses and a history making 16-1 campaign in the 2017 NBA Playoffs, and, perhaps best of all for them, 10 of their best 11 players from last season will return, Steph Curry and Kevin Durant among them. That doesn't even get into the team's off-court support, which apparently enabled management to re-sign Curry with a five-year contract worth $201 million, the biggest ever in NBA history.
All that being said, there are four teams that stand a chance to dethrone the defending champs, and each of them approaches this problem from a different angle. Those teams are the Houston Rockets, the Oklahoma City Thunder, the San Antonio Spurs and, of course, the Cleveland Cavaliers.
The Rockets (+1600 odds to win the 2018 Championship) went into last year's Playoffs as the third seed from the Western Conference, but couldn't get past the Spurs after a pitched 4-2 series in the West's semifinals. James Harden had an MVP-worthy season in 2016-2017, and the addition of Chris Paul, one of the NBA's leading point guards, will only strengthen Houston's chances against anybody in the league, as will reliable defensive specialists Trevor Ariza and Luc Mbah a Moute. However, Harden and Paul will have to work out the age-old problem of all teams with two sheriffs in town – "Who gets the ball in a tight situation?" If they can't crack that code, then Houston may suffer from a mixed-up offense, making them easy prey for the Warrior's peerless D.
OKC (+1200 odds to win the championship) was sixth in the West last year with a 47-35 record, being eliminated by Houston in the first round of the conference playoffs 4 games to 1. The reason the Thunder are not to be underestimated comes primarily in the form of jack-of-all-trades Russell Westbrook, who famously averaged a triple-double in the '16-'17 season, who will this year have the assistance of Paul George and Carmelo Anthony. The Westbrook, Anthony, George triple threat could prove to also be OKC's biggest question mark: though they gained two stars, 'Melo is probably on the way out in a few years, so it will be a matter of making the most of what the team as a whole has left while building up for the future. Whether Golden State will allow them that breathing room remains to be seen.
San Antonio's road to the finals, much less a victory in that hypothetical matchup with the Warriors, could be the most precarious of any team in serious contention for a ring at the end of the new season. That's because the Spurs (+1200 odds to win the championship), who finished up last year with a 61-21 record and were only felled in the Western Conference Finals by the Warriors (though that series was a short 4-and-done affair), have got a lot of disparate pieces to put together. But pieces they do indeed have: Kawhi Leonard is incredible versatile at both ends of the court, LaMarcus Aldridge should be able to help out more in his second year with the team – as will Dejuonty Murray (who will fill in for Tony Parker while he recoups from a thigh injury) – but it's still going to be a task for head coach Greg Popovitch.
Then we come to the Cleveland Cavaliers, which, with a Bovada listing of +450 odd to win the title, are the second-place team going into the season and the team most likely to give Golden State a run for its money if all goes according to plan. Bolstered by the addition of Dwayne Wade and still packing LeBron James (though who knows for how long), the Cavs are a force to be reckoned with as they look to make this year their fourth-straight Finals matchup against the Warriors. However, a lot of Cleveland's bench remains in question, from Isaiah Thomas to Derrick Rose to Jae Crowder, so if these reinforcements don't do much reinforcing the Cavaliers could be less of a shoe-in and more of an outlier. Nevertheless, James is the best player in the NBA and is a five-time champion, however mercenary his motivations might be, so the Warriors have to know he's got them in his crosshairs after losing out last year.
SportsBetting California.com knows the fact is every team not called the Warriors is a long shot to win the NBA Championship this year, but hopefully sports betting fans will have a better idea about some dark horses, if not outright underdogs, to pick. You never know, we could be in for some tremendous upsets this year. Smart bettors are advised to hurry up and make their picks before some of these long (and profitable) odds shorten up as we begin to see just how much of a chance these possible contenders can contend with Golden State.
Best California Sports Betting Sites - 100% Trusted + Safe
| | | | | |
| --- | --- | --- | --- | --- |
| | | 50% Up To $250 | VISA + Wire Transfer | |
| | | 50% Up To $1,000 | VISA, Bitcoin, Cash Wire | |
| | | 50% New Member Bonus! | VISA, Bitcoin | |
| | | 100% Up To $300 | VISA, Bitcoin | |
| | | 50% Up To $1,000 | Bitcoin, Wire Xfer, VISA | |