Warriors Slow Start Hasn't Hurt Finals Odds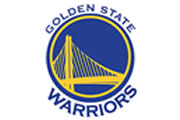 It's not very often that an 8th-place team with a .500 record can still be the overwhelming favorite to win a league championship, but the Golden State Warriors' NBA Finals odds remain a ridiculous -160 at Bovada and an even more absurd -175 in Las Vegas. All the stranger is the fact that major national sports outlets have the Warriors 10 or more spots down in their "power rankings" columns despite Golden State's continued status as odds-on favorite to win the Larry O'Brien Trophy. Clearly, there is some sort of disconnect between exactly how the "experts" view the Warriors' current strength and how dominant the betting community believes the team to be.
Of course, these crazy Warriors NBA Finals odds are symptomatic of the nature of the game itself. Short of specific player-based sports like boxing or tennis (when it isn't rigged), NBA basketball is probably the easiest to judge as a complete entity. There are very infrequent surprises when it comes to playoff likelihoods, and the Conference Championship and Finals matchups are simple enough to forecast reliably.
Consider the other big American sports: Any team that's heavily favored to win a league championship will carry much better payouts on its odds. In the NFL, you'll see the Patriots – who have won a literal third of all Super Bowls over the last 15 years – listed at about +350 to win it all, while in the NHL, the favorite Maple Leafs are sitting at +750 or so. Baseball is even more scattered, as the Dodgers enjoyed +195 odds to win the World Series – once the competition was whittled down to only eight teams! Now that they're facing the Astros for all the marbles, they're finally up to Warriors-like -165 odds. (The Cubs were the favorites to win the World Series on opening day with +375 odds at Bovada. The Dodgers started the regular season at +1200.)
NBA or not, this level of betting "certainty" on a team's championship future is essentially unprecedented in the major US sports, and it speaks to a streak of dominance unrivaled in recent memory. Everyone simply expects Golden State to mop the floor with any and all comers, even as their biggest rivals are a once-in-a-generation superteam captained by arguably the greatest player in history during his athletic prime. Sure, the Warriors might lose a few games here and there as the season wears on, but barring significant injuries, it's hard to imagine their NBA Finals odds getting any more financially favorable going forward. So if you want to win some easy money, it's probably time to head to California sports betting sites and go ahead and put some dollars on the Dubs.
Best California Sports Betting Sites - 100% Trusted + Safe
| | | | | |
| --- | --- | --- | --- | --- |
| | | 50% Up To $250 | VISA + Wire Transfer | |
| | | 50% Up To $1,000 | VISA, Bitcoin, Cash Wire | |
| | | 50% New Member Bonus! | VISA, Bitcoin | |
| | | 100% Up To $300 | VISA, Bitcoin | |
| | | 50% Up To $1,000 | Bitcoin, Wire Xfer, VISA | |